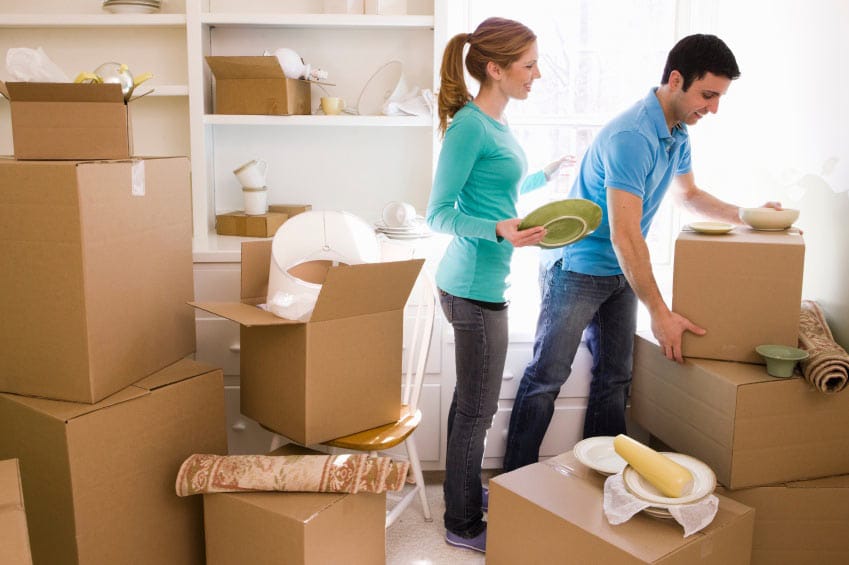 Packing and moving is a part which everybody faces in their life. When we think about going to a new place, there is an instinct of excitement but on the other side, you are nervous and upset as to how you will gather all your things and take them. So, in that case, don't panic. Just read the basic tips on moving mentioned below for a fair idea.
Know how many boxes you will need for packing
When you have to go for packing, you need to see how many boxes you will require for packing. So before purchasing use the calculator which predicts your packing boxes plus you can by yourself even make an idea. After that see what do you have that many boxes. If not, then order according to your need.  Get at least one or two Packing Boxes extra for being on a safe side.
Tie the trash bag drawstrings securely 
When you are packing do see that you tied the strings of the bags nicely otherwise, there is a good probability that the piece of clothing will fall off the hanger and out the bag. So make sure everything is tied securely before moving the clothing in large trash bags for travel.
Clean clothes before and after moving
This is the very basic step which you need to follow. You need to see that you wash your clothes before you pack. There is a chance you might pack dirty clothes if that happens the stain will become permanent. So as to avoid it, you should wash clothes before packing. Once you reach the new place then also you should wash as there might be some dust or smell in it which will affect you.
Don't pick up more than you can handle 
All those shoes, shirts and pants can make your box a very heavy one. So whatever you do, don't try to move the things more than you can handle by yourself. Ask a friend or family member to be an aid to you when you have to move heavy wardrobe boxes, dressers and boxes full of shoes.
Don't overstuff your boxes 
When packing clothes, you need to be careful that you don't overstuff your wardrobe boxes and regular boxes with things. This will only damage your boxes and will be very difficult to take them along.
Pack each box using packing tape and label
Make sure each box is properly packed by using packing tape on both sides. Label boxes clearly so that you don't face a problem later on when you have reached. This will make easy for you to open things and settle.
Carry valuable clothing items along 
If you have hired movers then it is advisable to take the precious items such as jewelry or the items which have an emotional note attached along with you. Don't rely on the movers. They can break it or even it could be lost. So stay safe.
These are the pro moving tips that you should use to make your move easy and stress-free.